Honor
---
Because of the devout cultivation and the watering of sweat, the flowerbed is full of colorful and gorgeous; because of the persistent pursuit and firm belief, the fruit is so sweet and fragrant. Ten years of Xishan, one by one, trophies and plaques, fixed the wonderful and courageous years of running a school in the past; ten years of Xishan, cheers and expectations, inspired the responsibility and responsibility to continue to move forward... .
City and county level
provincial
The school adheres to the road of "rejuvenating the school with scientific research", actively participates in national, provincial and municipal research on projects, and has achieved fruitful results
From 2003 to 2013, the school was awarded the first prize of city and county school-running level and education quality supervision and evaluation for eight consecutive years, Nanchang private model school, and advanced unit
In February 2013, the school was rated as a four-star school for private education in Nanchang.
In May 2013, the school was rated as a national characteristic education demonstration unit In December 2013, the school was rated as a national "basic education characteristic school"
In May 2014, Xishan School was rated as the first batch of cultural charm campuses in the city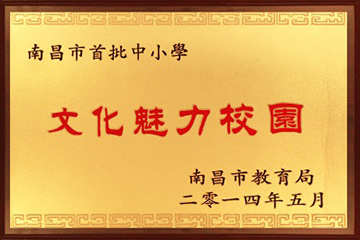 In 2015, won the Nanchang Primary and Secondary School Students Football League Sports Morality Award and the Nanchang Secondary School Youth Campus Youth Aerobics Competition Special Award
 On January 1, 2016, in the first large-scale selection event of CCTV "the most beautiful Chinese youth team", Jiangxi Xishan School's speed youth team participated in the evaluation on behalf of Jiangxi Province, and won the honorary title of "the most beautiful Chinese youth team", which is also the only one in Jiangxi Province. A school that has won this honor.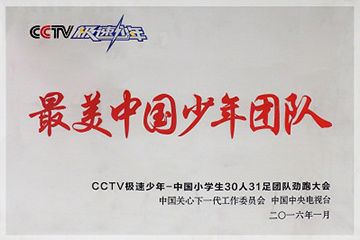 In 2016, in the "Decision to Commend the Advanced Units and Advanced Individuals in Nanchang Mass Sports 2012-2015" issued by the Nanchang Sports Bureau Office, Jiangxi Xishan School was awarded the Nanchang Mass Sports Advanced Unit.