Club activities
---
The club is a gathering of dreams, and we look forward to using the club's rainbow brush to color our campus life together. Jiangxi Xishan School has a wealth of community activities, allowing students to explore their own interests and grow in all aspects while studying.
If a worker wants to do a good job, he must first sharpen his tools. The school has complete facilities for community activities, high utilization rate, strict management, orderly and efficient. Now it has a high-standard comprehensive gymnasium, an art and dance teaching building, and a comprehensive training ground. Each department has a music room, a piano practice room, an art room, a physical dance room, an art exhibition room and other places. A large number of various types of learning and training equipment meet the learning and training needs of various club enthusiasts, and widely carry out various club activities.
In recent years, with the continuous development of the school, the vision of the majority of students has been continuously broadened, the enthusiasm of the students for clubs has increased, various clubs have emerged, and various club activities have been carried out steadily and orderly. So far, there are many clubs covering literature, art, science and technology, sports, language, performance, etc. Each club actively strengthens its own construction, organizes activities in accordance with the relevant systems of student clubs, and gradually moves towards standardized management. The club holds new activities every year, attracts new members to join, and uses the school's annual National Day, New Year's Day, June 1 International Children's Day, kindergarten open day and other times to hold a variety of activities. These activities take students as the main body and take majors and interests as the link, which have produced a wide range of positive influences among students and greatly enriched the students' extracurricular life. Students give full play to their talents in club activities, and their sense of responsibility, coordination ability, unity and cooperation spirit and organizational management ability have also been developed and exercised. At the same time, various clubs have also exercised students' leadership skills such as planning, organization, and coordination, and cultivated batches of outstanding all-round development talents with high comprehensive quality and strong leadership ability.
| | |
| --- | --- |
| performance club | Guitar Society |
| Aerobics Club | cheerleading club |
| basketball club | Dragon and Lion Society |
| art society | Instrumental Society |
| vocal club | Martial arts performance club |
| Martial Arts Society | dance performance club |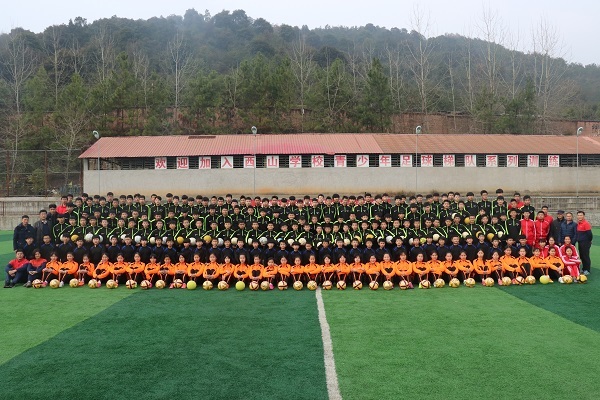 football club